Hannibal High School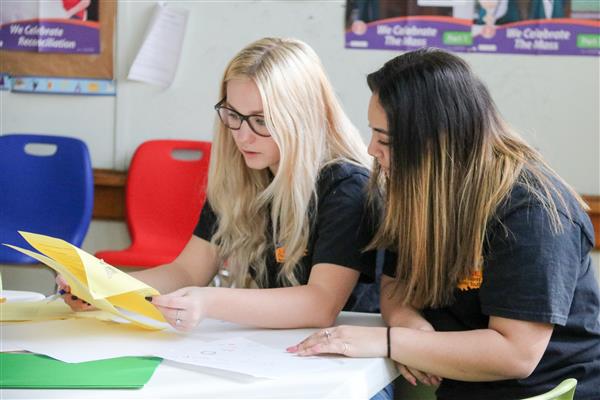 Announcements
January 23, 2020
Day D

No school for HS students only through Jan. 24 due to Regents week. Monday, Jan. 27, is tentatively scheduled to be a "B" Day.

Job Shadowing Opportunity Ahead!
Are you interested in going into a career in research and development? How about design or engineering? Have you ever thought about a career in Quality control or automation? Are you a senior who plans to enter the workforce following graduation and Need a Job?

Come check out a NEW opportunity to learn about these and other careers in a 1 on 1 setting – AND have the opportunity to complete a day of job-shadowing with a person working in that career. Our first introductory tour and visit is scheduled for Monday Feb 3rd at Huhtamaki. Individual, interest-based job shadowing opportunities will be scheduled following the initial visit. To sign up and get a permission slip, stop by the Counseling Office, or Room 208. Permission slips are due Jan. 29.

Driver-Ed
Sign-ups for Spring Driver Education will take place Jan. 29 and 30 from 2:30-2:50 in Room 126. You must be 16 by Feb. 3 to enroll. No permit is required and there are no fees.

Key Club
Key Club Meeting in the library on Tuesday January 28th about the Winter Ball! Please come and join us!

Class of 2021
Attention Juniors! There will be a prom committee meeting on Monday at 2:30 in Mrs. Mason's Room 121.

Attention Seniors:
If you know where you will be attending college please let your counselor know as soon as possible.

Yearbooks
Did you know last year we sold out of yearbooks? Order by January 31st to reserve your 2020 yearbook. After January 31st we cannot guarantee extra copies will be available. See Ms. Boyer or the main office for an order form

Attention Seniors
This year your senior section of the yearbook will feature baby pictures and recreated throwback pictures. See the posters in the Senior hallway for examples. Give your photos to Ms. Boyer or Mrs. Rowland by Jan. 31.
Contact Us

Stephen Dunn
Principal

Patrick Keefe
Assistant Principal

P: (315) 564-8130
F: (315) 564-7973

Guidance
(315) 564-8130, Press 4

Attendance
(315) 564-8130, Press 3

Nurse
(315) 564-8130, Press 2

Hours: 7:40 a.m. - 2:19 p.m.

928 Cayuga Street
Hannibal, NY 13074